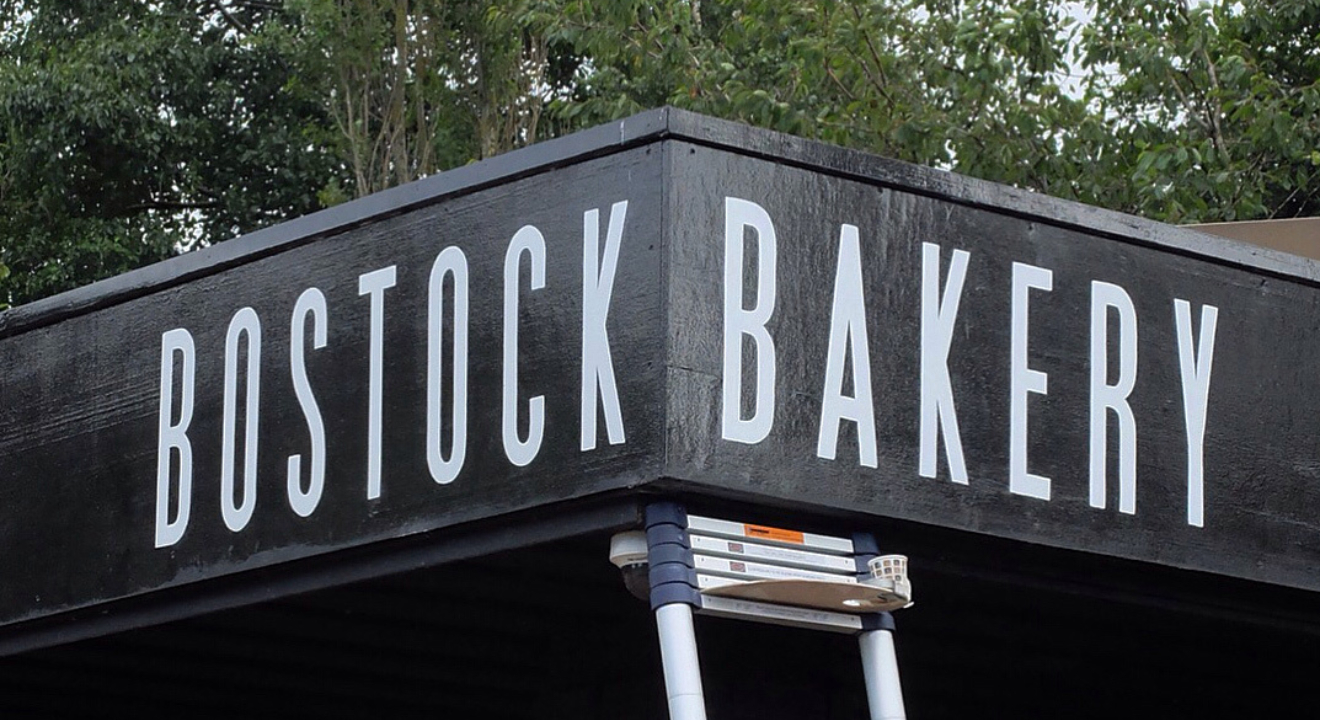 Custom Design
Shop Fronts
Interior & Exterior
Modern & Traditional
Textured Surfaces
Honours Boards
Way-finding Signage
Vinyl
Sign Writing — Edinburgh & Lothians
Sign writing is the original marketing medium. How else would you have found the shop or wholesaler you were looking for in the 17th century?
Regardless of its age, the craft of sign writing still has its place in the 21 st century with more and more businesses preferring the human, personal touch of a hand written sign over digitally printed signage with its 'perfect finish' and bolted on plastic gleam.
Thomas has been a student of sign writing & sign painting for seven years, having found a passion for it initially as a hobbie, doing wedding signs for friends and door signs for his pals' kids.
Having worked alongside Robin Abbey and many other of the UK's best writers, Thomas has honed his trade ensuring a reverence and respect for the history of the discipline, whilst ensuring that his execution meets modern standards.
Thomas's work can be found in Edinburgh Castle, Dishoom restaurant, Archerfield House and all over food vans at the Edinburgh fringe & International Festival.
Whether your sign needs painting indoors or outdoors, Thomas has the knowledge & ability to make it last. Get in touch for a chat & a quote today.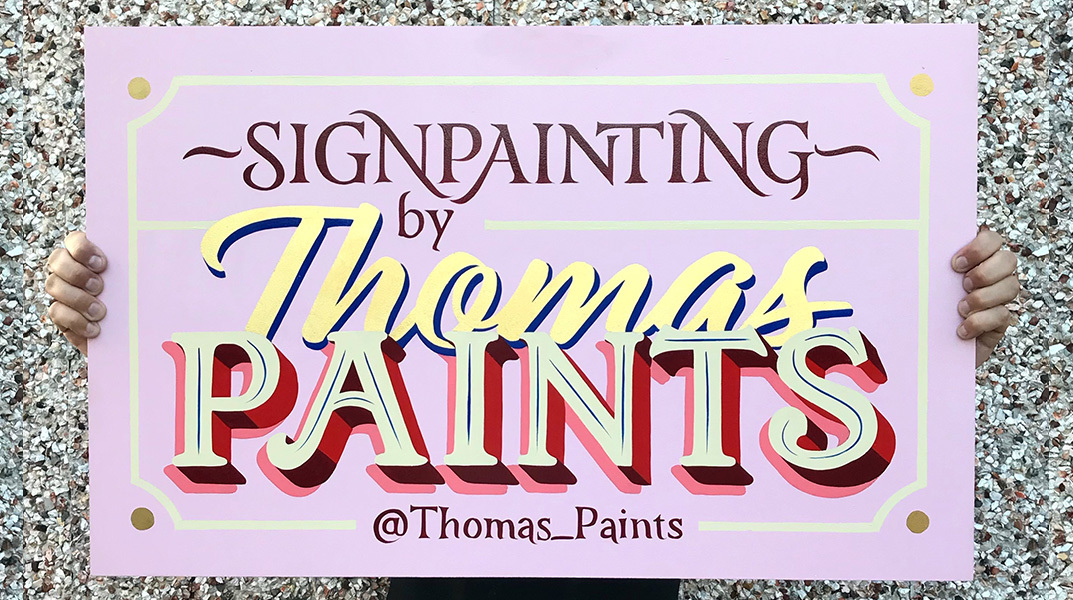 Hand Painted A-Board | Gold Leaf & enamel on birch plywood.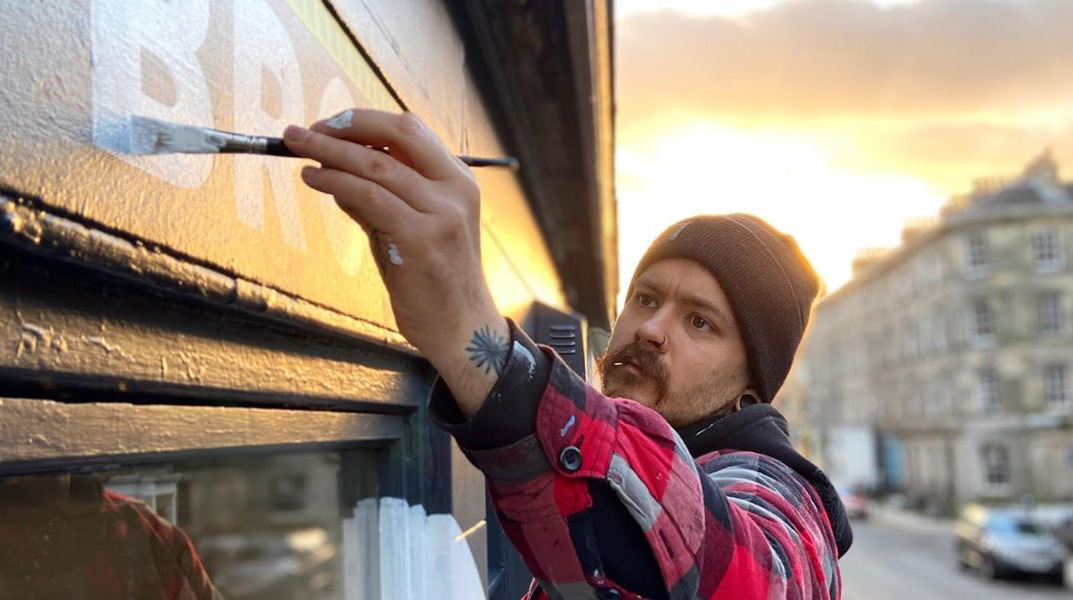 Signwriting Bross Bagels Stockbridge | Journeyman Signs on the brush.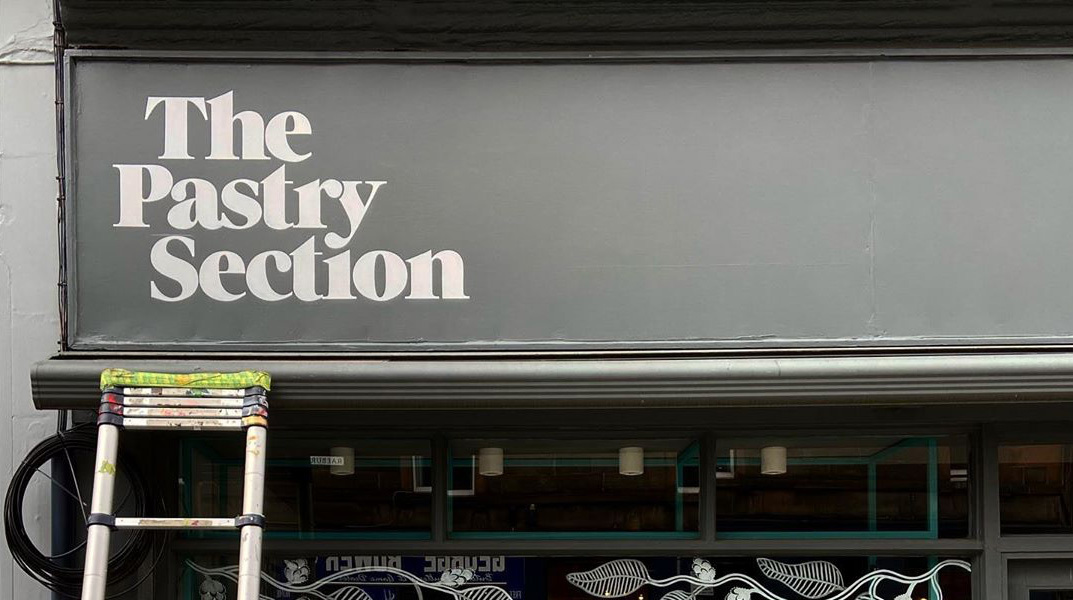 The Pastry Section, Stockbridge | Hand Painted Signage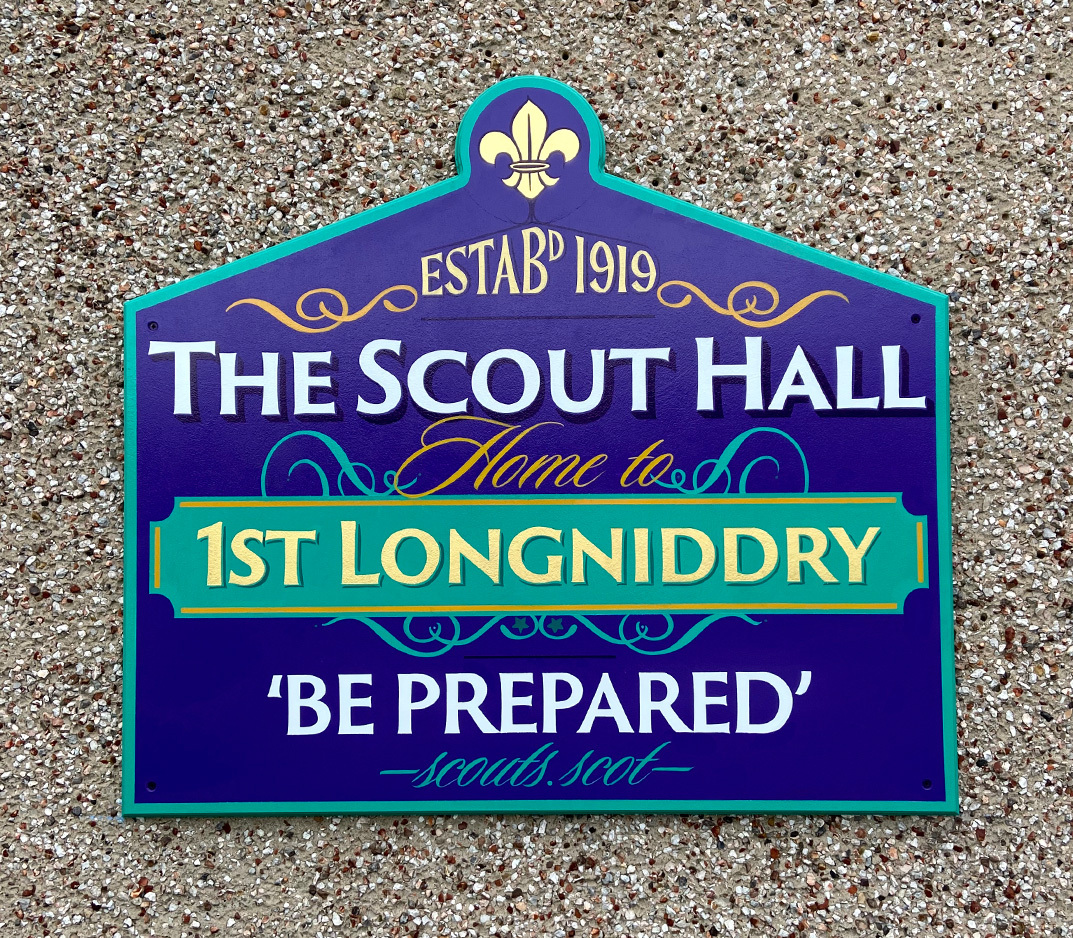 Longniddry Scout Hall, Hand Painted Sign | Enamel and 23.5ct Gold Leaf


Planning Consent (Edinburgh City Council)
______________________________________
An understanding of 'what can be painted where' is absolutely key to the sign writing and gilding trade.
The painting of a shop logo or sign writing on a premises constitutes an advertisement under the Town and Country Planning (Control of Advertisements) (Scotland) Regulations 1984.

Schedule 4 of the regulations outlines the various criteria of advertisements which can be undertaken without the need to ascertain express advertisement consent.

The regulations can be found via the following link and schedule 4 is located at the end of the document.

If you want to discuss what is suitable and in line with regulations, Thomas can advise you.
Traditional Sign Writing Edinburgh
_______________________________
Edinburgh has a long history of traditional sign writing, aimed at enhancing the image of its streets and maintaining its heritage status. From numbering all the miner's cottages to advertising the city's businesses; painted letters, in various conditions, can be seen everywhere.
As premises are renovated and faded plastic hoarding removed, momentary glimpses of old business adverts are revealed - Edinburgh's Ghost Signs.
Finding some little part of history to preserve can be just as exciting as design and painting something new. Thomas has overseen restorations, which have returned old signs to new glory.