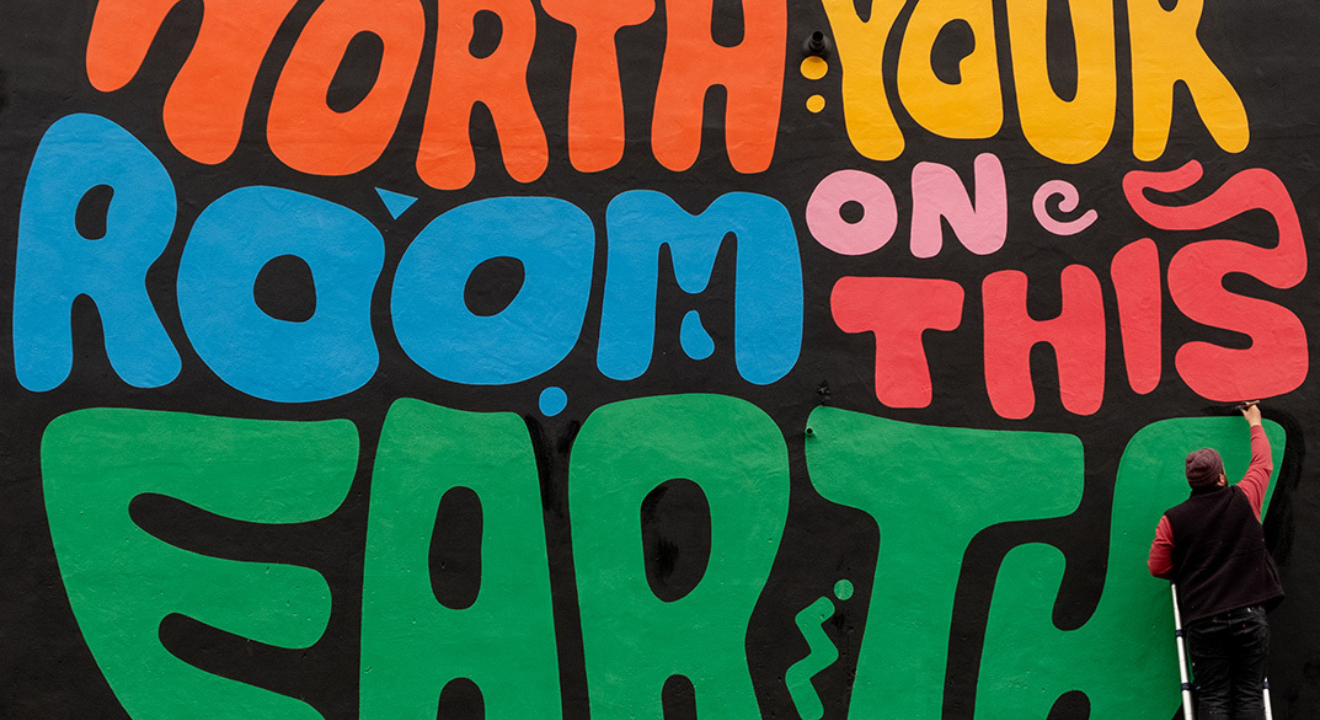 Interior/exterior walls
Offices & agencies
Residential & commercial
Bars & Restaurants
Anamorphic typography
Long lead time
Limited size
Outdoor & Indoor Murals - Edinburgh & Lothians
East Lothian has a rich heritage when it comes to murals with Prestonpans (just ten minutes from Thomas's workshop) having some of the finest examples of townspeople honouring their fore fathers and trades in paint.
Whether you are looking to brighten up your office, redefine a space in your restaurant or tell the story of your brand through images, Thomas can create & execute beautiful, bespoke murals for you.
The growth of feature walls in homes has seen a boom in personal commissions for murals, whether it is a child's room with a sea-scape full of their favourite sea faring mammals or a bar area in your newly finished dining room, a mural could be just the thing to set your apart from the crowd and create a unique space, bespoke to your home.
Murals can require extensive consultation, so email Thomas today and get a meeting booked in the diary.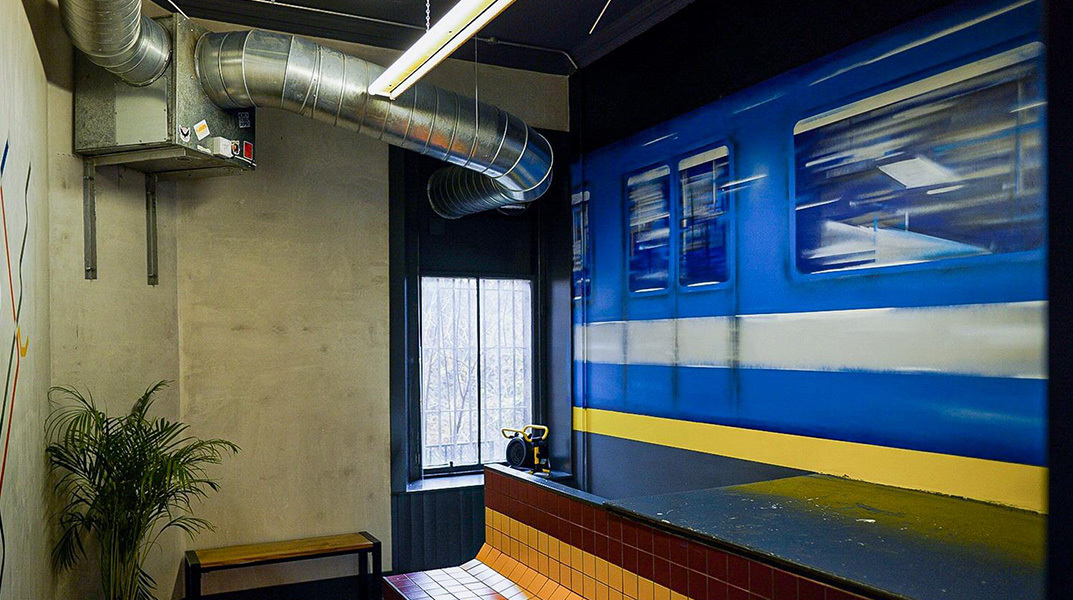 Bross Bagels Bruntsfield, 2020 | Painted with Shona Hardie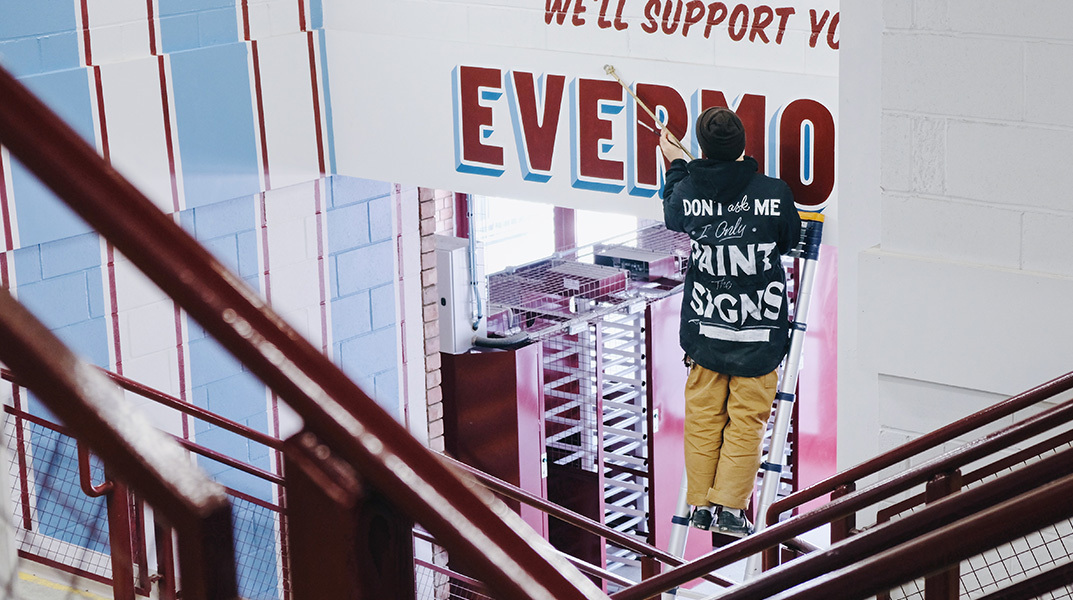 Heart of Midlothian Football Club, 2019 | Design by Studio Something