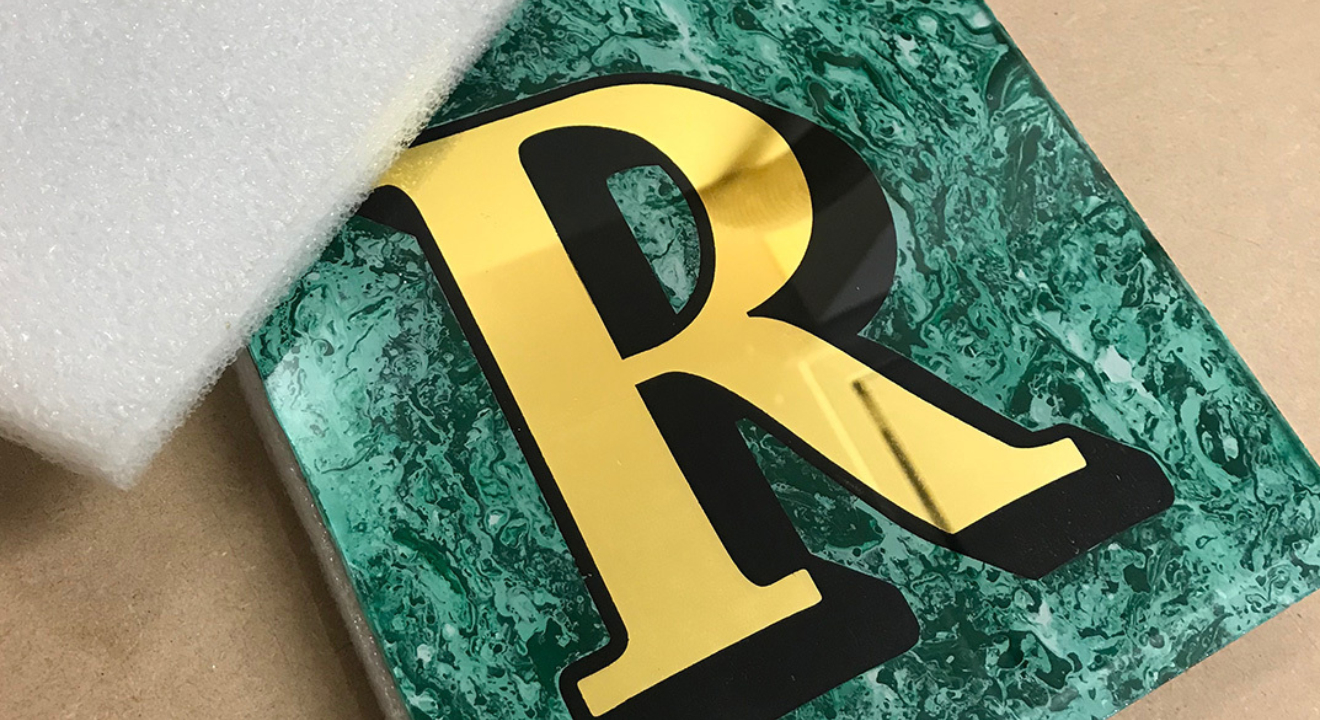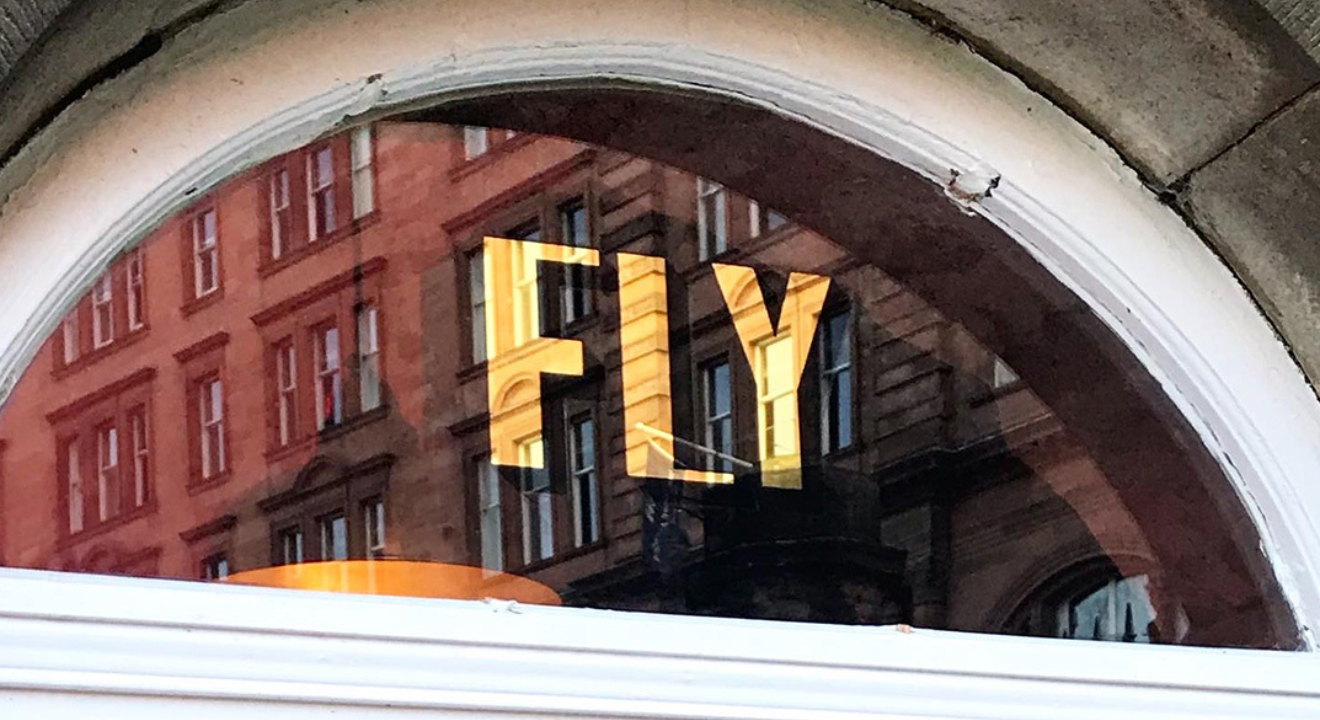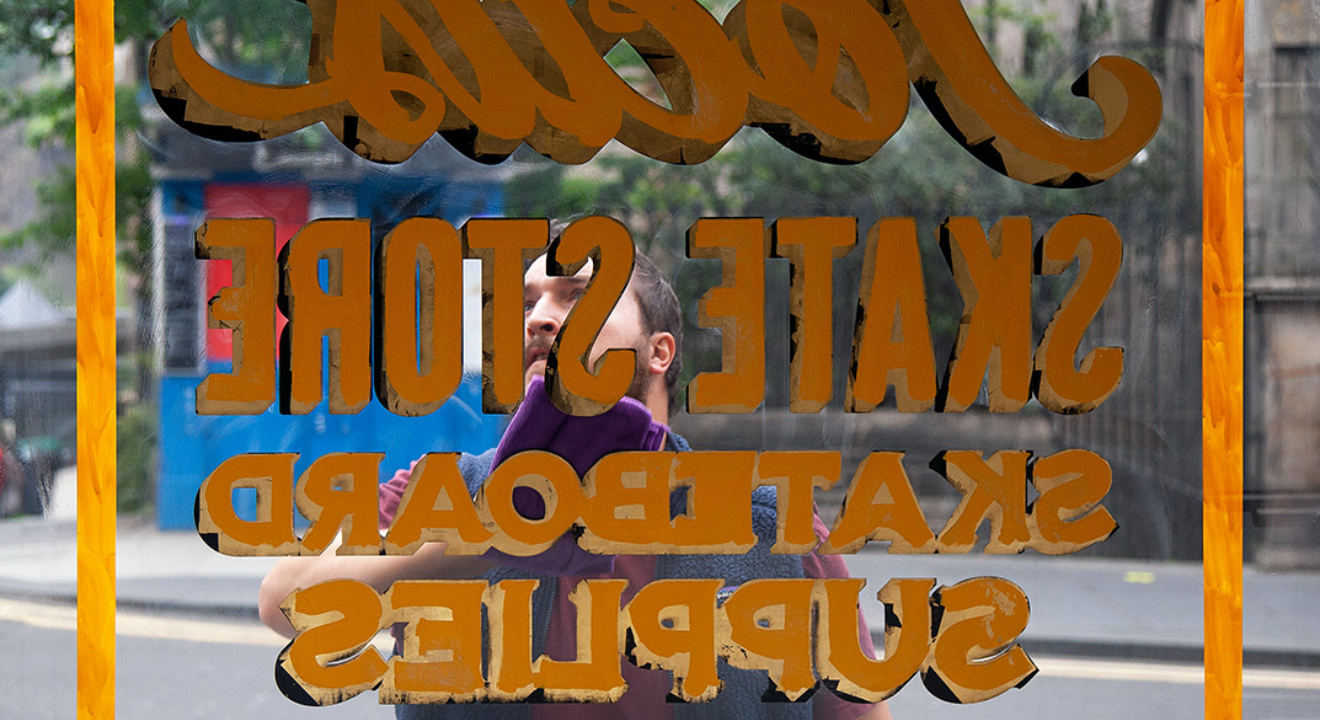 16-24ct Gold Leaf
Transoms
Private & commercial
Modern & Traditional
Short Lead Time
Glass Gilding — Edinburgh & Lothians
Gold leaf glass gilding would have, at one point in history, been considered the pinnacle of the traditional sign writers work. The finished product is a result of a difficult & delicate process that hinges on an incredibly fragile and expensive material, 24 carat gold leaf. Breathe on it just a little too hard and there is every chance you will ruin a leaf.
Despite the material's temperamental nature, gold leaf gives the most incredible and luxurious finish to a sign.
Thomas has been honing his glass gilding skills for a number of years now and has executed gilded signs for framing, alongside many door numbers and house names.
If you are looking for that undeniably beautiful, traditional finish, get in touch to see what Thomas could do for you.
Recent glass gilding projects
__________________________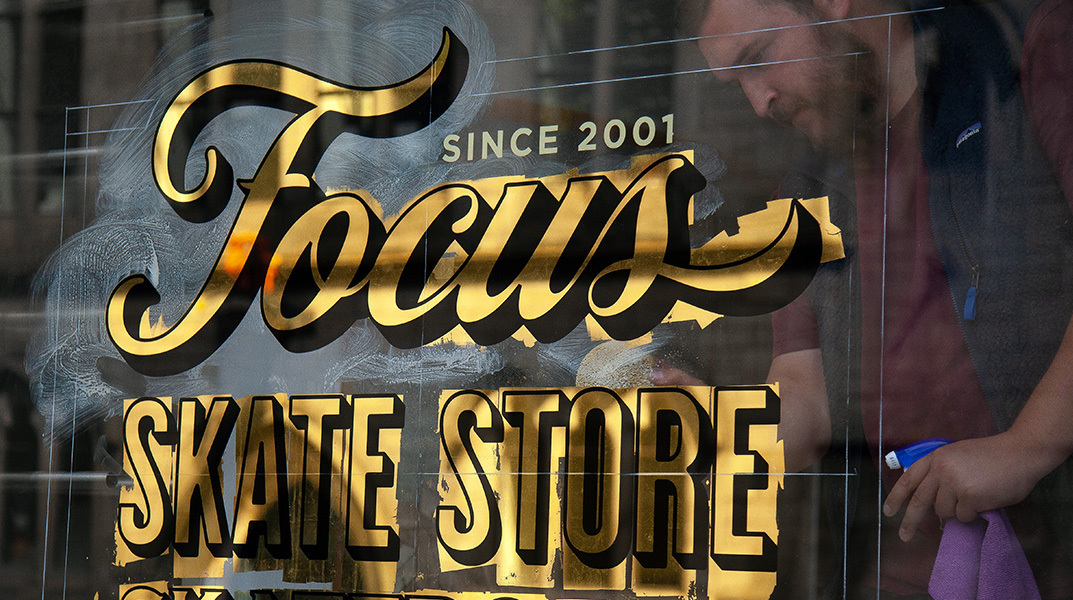 Focus Skate Store Royal Mile, Edinburgh (photo credit Graham Tait)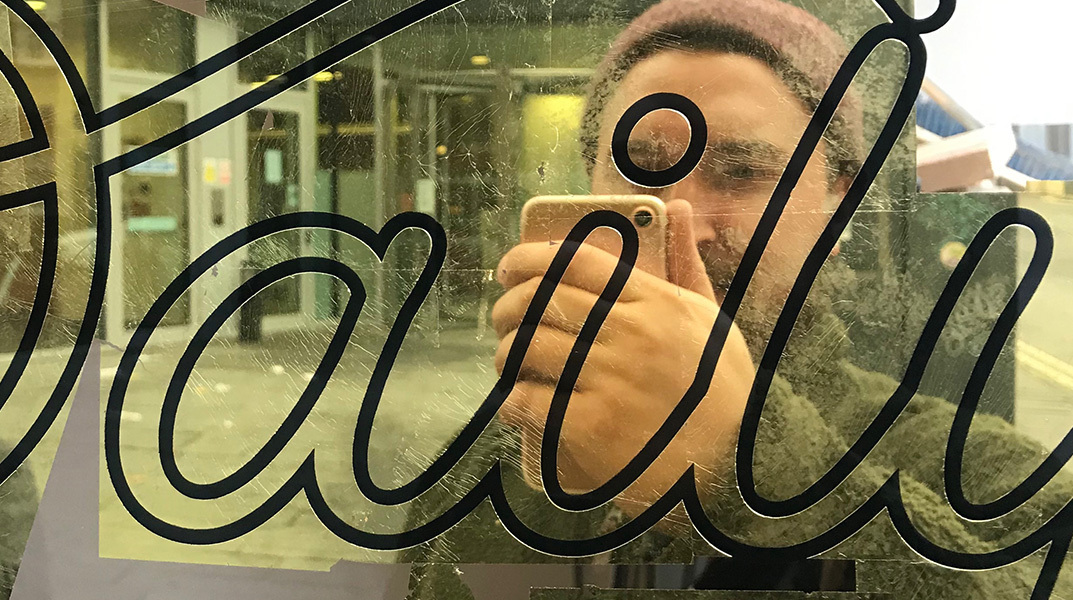 Nice Times Bakery Morrison Street Edinburgh | 23.5ct gold leaf drying