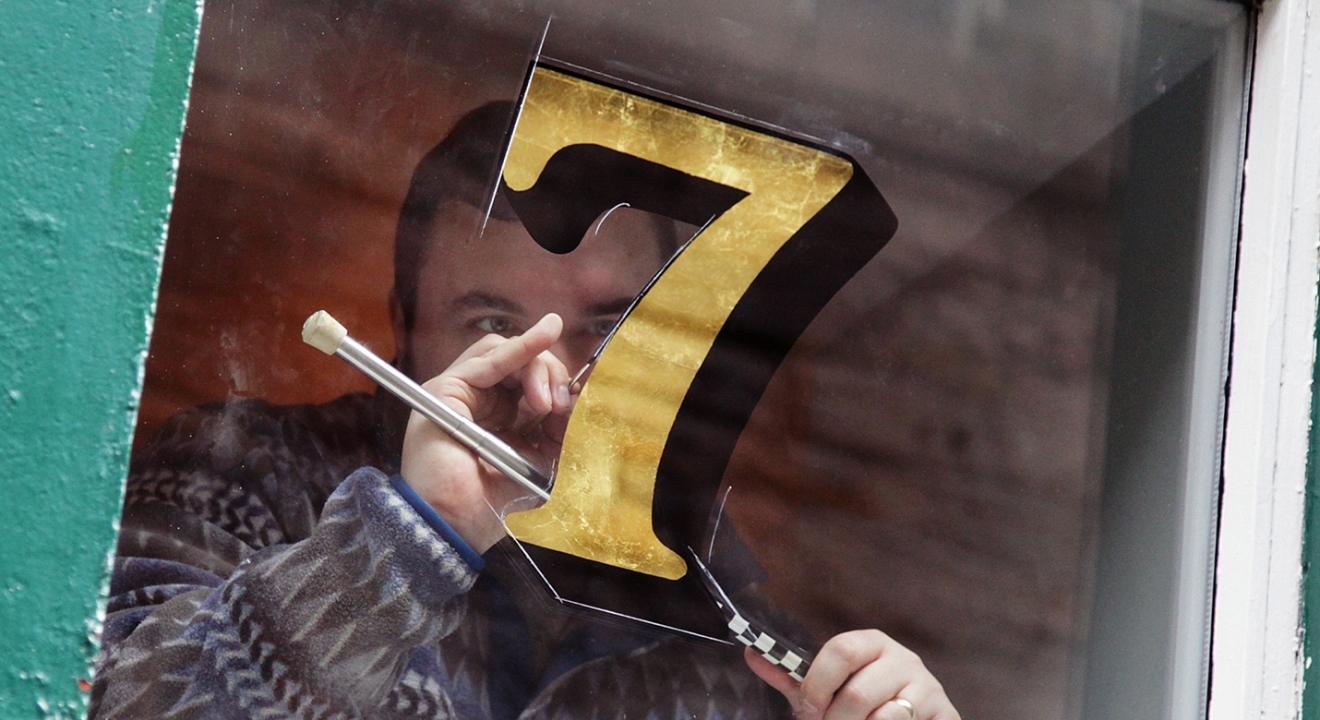 12-24ct Gold Leaf
Gold & silver leaf
Painted/finished in one day
Modern & Traditional Designs
Fully Insured & Guaranteed
Short Lead Times
Gold House Names & Numbers - Edinburgh & Lothians
It may be easy for the postie who walks your street every weekday, but for most occasional visitors, we can never see the name or number to know whether we are looking at the odd or the even side.
Whether you house is called "sea view" or simply "number 2", you need to identify your home in a unique way to ensure that even before guests step foot in the front door, they already have the best impression.
Thomas can paint or gild something amazing for you. Whether you want it on the glass above the transom, on the wooden door or on the stonework at the end of your driveway. Get in touch to start you project with Thomas today.

Option 1: Mirror Gilding
Mirror or water gilding is a technique that applies the gold leaf for a bright mirror finish. It's the most popular, eye-catching option.
Option 2: Matte Gilding
Matte gilding uses an oil-based size or varnish to apply gold to the glass for a matte finish.
Option 3: Painted
No gold leaf, it's the cheapest and quickest option to number your home; your choice of colour and style. Have a look at the pricing guide below:

**VAT will be added to the prices below as of March 2022

Your Name or No.
2
20
202
Sea View
Mirror Gild
£240
£260
£280
£360
Matte Gild
£220
£240
£260
£340
Painted
£140
£160
£180
£200
Design options
Serif, Slab Serif, traditional or modern - we cover all bases! Please choose from the following style references and let Thomas know which you prefer when booking your new house number.

If there's nothing here to your liking, don't worry - just find an image reference to steer Thomas in the right direction and he'll design something bespoke for your home. Get in touch to start you project today.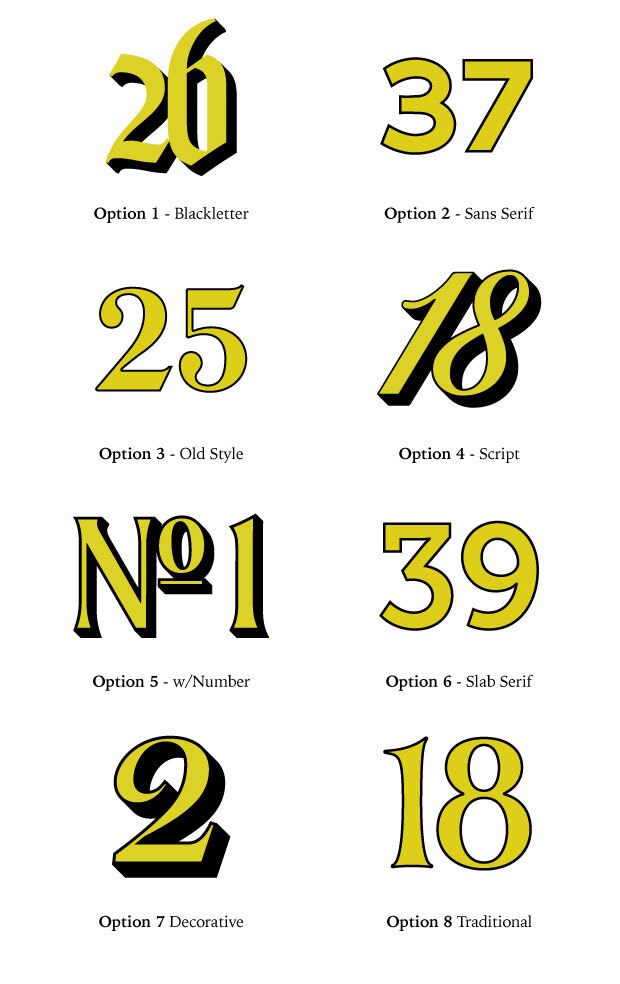 ** House numbers are all undertaken on Friday's and take circa four hours to complete depending on complexity and weather conditions.